Make Summertime bass fishing one of your favorite times of the year! Both large and smallmouth bass can be caught this time of year, so be sure that with a couple of good summer bass fishing tips you are going to enjoy the feeling of catching bass and having it in your hands.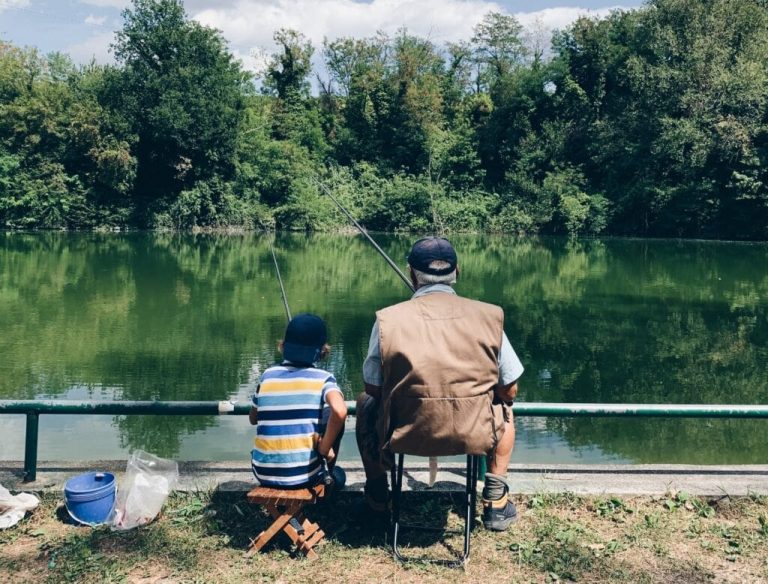 How to catch bass in summer?
By focusing on the proper areas, depths, best lures for summer bass fishing, and techniques, you will find greater success. During hot summer days, bass use creek channels, ledges, deep grass lines, or points to migrate in search of shad. Finding one of these structures and presenting summer bass baits that mimic shad will increase your chances of landing bass. As the season moves into mid-summer, forage opportunities for bass open up. As summer progresses and shallow waters become extremely warm and bass seek deeper water to hide.
Summer Bass Fishing Lures
There are some hot water bass fishing tips about the best summer bass fishing lures that can help. On hot summer afternoons, you should use dead shiners with spinnerbaits. Just hook a large dead shiner through both lips on a mid to large treble hook with a tail. Second, try fishing the bottom areas with plastic worms, jig-and-minnow combinations, or slow-moving spinnerbaits. In muddy water, the best for you is to use crankbaits.
If you are asking which jerkbait to use for summer bass fishing, you should know first that the color of the bait is really dictated by the water conditions. If the water is clear, go with a lighter more natural pattern, whereas with murky water you should rather try with a darker color or something neon. Suspending or slow sinking jerkbaits seem to be a better choice in summer days than floating jerkbaits. Suspending jerkbaits usually weigh more that generates a greater casting distance, and also stay in the strike zone longer since they are not floating to the surface. Floating jerkbaits do have there place when fishing areas where there are only a few feet of water between the surface and weeds below.
It's well known that worm work year-round. Whether you're fishing a 4-inch drop shot or a 12-inch monster worm, there is something about the wiggle of a worm that just incites a visceral reaction in bass. Worms are incredibly versatile and you should have multiple different shapes and sizes rigged up in the summertime.
During the summer once the temperatures spike, fish need to find cover to stay cool. Grass provides them with a great ambush point when they are hunting prey. While some may approach grass differently, year after year summer bass fishing with fluks has been proven to be more successful.
When fishing heavy floating vegetation and a weedless bait is needed, try with a topwater frog. Don't think that this bait is great only for an early morning or sundown, because frogs can be productive all day long when utilized correctly.